Pineapple tarts are definitely one of my favourite Chinese New Year cookies. So, I've finally tried one on my own but I've actually added the wrong amount of ingredients. *slaps forehead*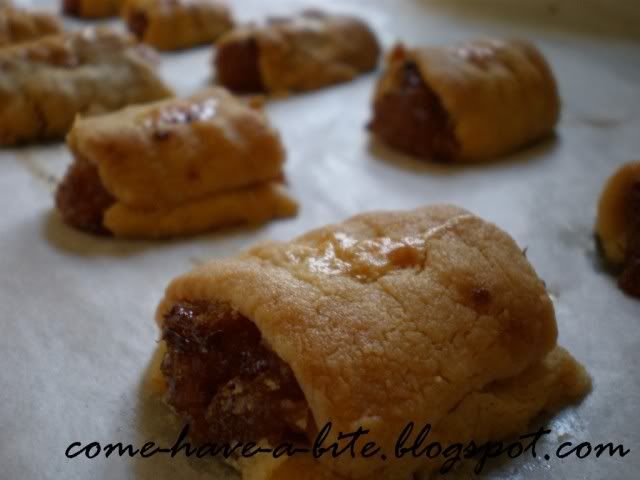 Anyhow, here's the proper recipe:
Recipe adapted from
Rasa Malaysia
.
Ingredients:
(Makes 12 tarts)
i) Pastry
5/8 cup of all purpose flour
1/4 cup of butter, softened

pinch of salt
1 egg yolk
1 tbsp icing sugar
1/2 tbsp cornstarch
1 egg white (for egg wash)

ii) Pineapple filling
1 can (440g) of sliced pineapples
4 tbsp sugar
1/2 tsp cornstarch mixed with 1/2 tsp water
Method:
1. Drain the pineapple slices and squeeze the extra juice with your hands then blend them for 10 seconds in a mini food processor.
2. Cook the drained crushed pineapple and sugar on medium heat until most liquid has evaporated and filling turned golden. Stir constantly to avoiding burning.
3. Add cornstarch to thicken mixture. Set aside and let it cool in fridge.
4. Preheat the oven to 175°C and cream the butter with a mixer until it is light and fluffy. Add in egg yolk until well combined.
5. Sift in the flour, corn flour, salt and sugar into the butter mixture. Stir until just combined.
6. Divide pastry dough and pineapple filling into 12 equal rounds. Wrap/place the pineapple filling in/on the pastry with whichever method you prefer. Here are a few examples: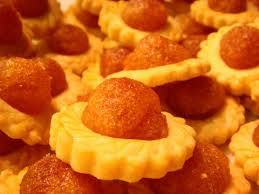 The amount of pastry listed in the recipe is calculated for the shortbread style (Pic 3). Doing it other styles would usually result in excess pastry. I did mine the Nyonya style (Pic 4).
7. Use a fork to make patterns on the tart and brush it with egg wash. Bake for 20-25 minutes or until light brown.
Enjoy! Here are some photos of the process.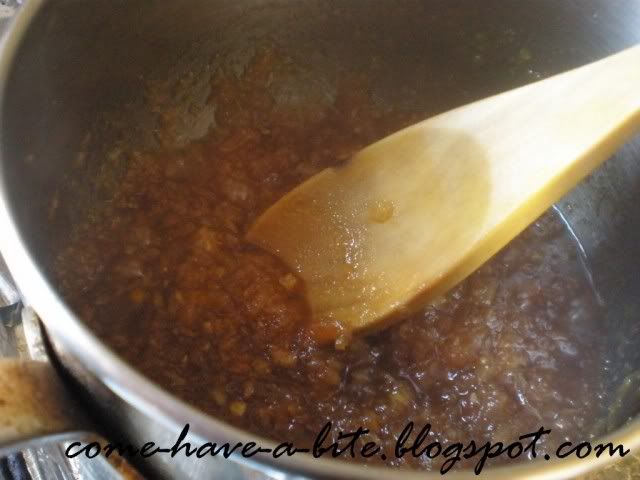 Preparing the pineapple filling.
Creaming the butter.
Rubbing in the flour.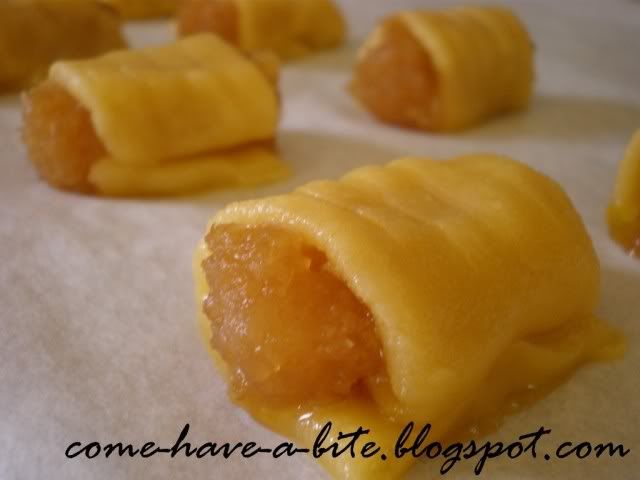 Before putting into oven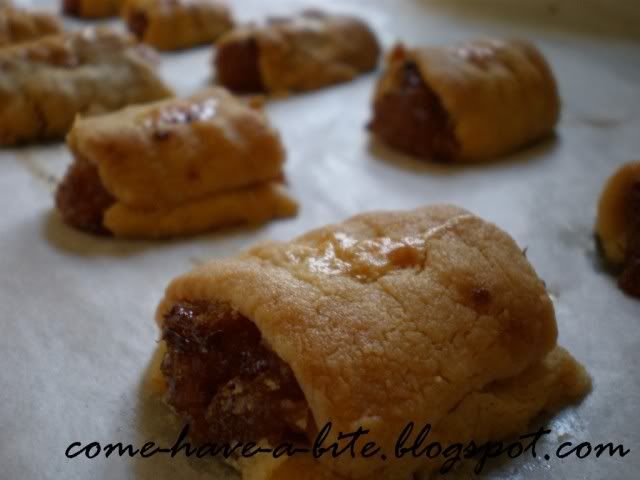 Final product.
I know mine looks pathetic. These are skills I definitely need to improve on. Especially when I might be making them again in the future. :)