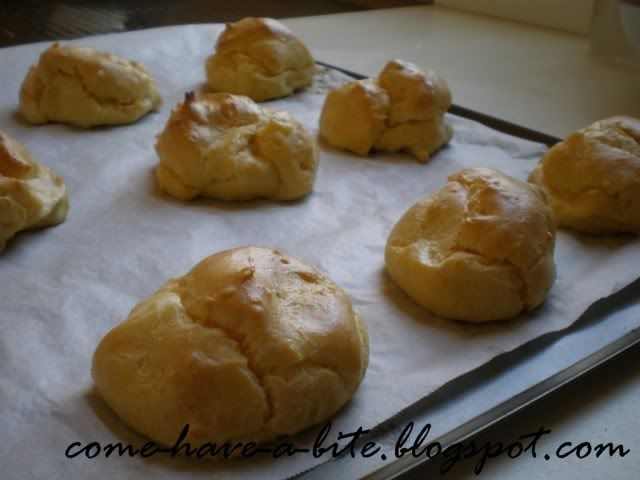 Recipe adapted from The Big Book of Baking.
Ingredients:
(Makes 8)
200mL water
70g butter
100g plain flour
3 eggs, beaten
Method:
Preheat oven to 200°C and grease a large baking tray.
Put the water and butter into a small pot and bring to the boil.
Immediately add all the flour, remove the pan from the heat and stir the mixture into a paste that leaves the side of the pan clean.
Leave to cool slightly then beat in enough of the eggs to give the mixture a soft dropping consistency.
Spoon tablespoons of the paste onto the prepared baking tray and using wet fingers, smooth the top of the paste.
Bake in the preheated oven for 25 minutes and allow it to cool down.
Cut the pastry balls into half then pipe with whatever filling you desire. Custard and cream are great choices.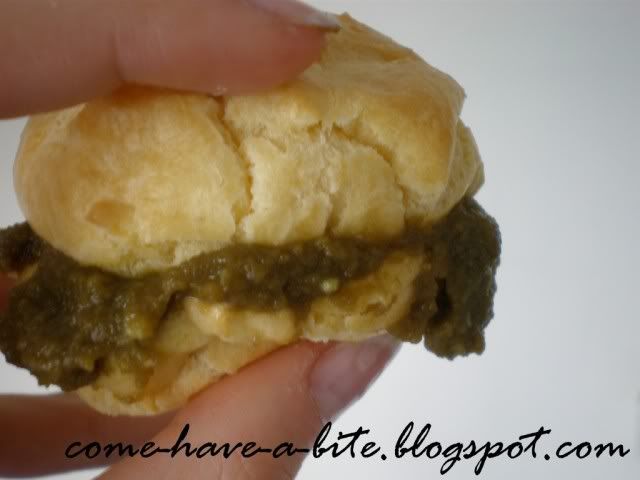 I chose to fill mine with previously made homemade kaya.