I learned this nifty little trick from my friend where she would make the most out of her bought watermelon by making a sweet drink by boiling the watermelon rind. The mild and pleasant taste reminded me a little like winter melon. :)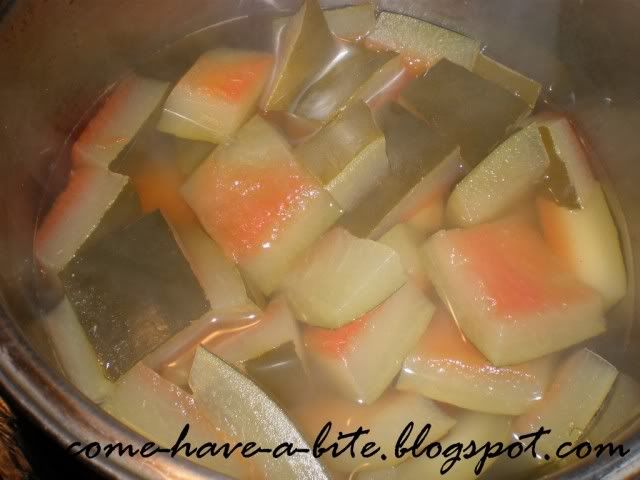 Method:
Clean the watermelon skin thoroughly and place the watermelon rind in a big pot with enough water to cover the rinds.

Bring to the boil, then reduce heat and let it simmer for 2 hours.

Add rock sugar according to taste.
Serve it warm or cold.

You can choose to discard the rind after boiling but I actually ate the rind without the skin after boiling as well as it turns soft and it does taste like winter melon. I'm weird like that.